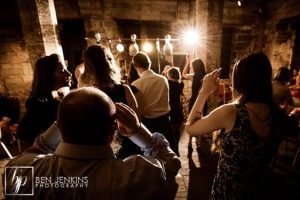 Winter is one of our busiest times of the year as we prepare for and deliver discos to Christmas parties across York and surrounding areas, so it makes a bit of a change to have a winter wedding.
This wedding in November 2015 was at one of our favourite venues, the gorgeous Hospitium in the Museum Gardens, York.
We love weddings where everyone parties: young and old. As you can see from these images from Ben Jenkins Photography, the dance floor was full all evening from the first dance to the last hurrah!